Get your balance with outside commitments and activities, and family time. Come together and enjoy a quality vacation!  From hiking and playing to gourmet dining and cooking together, it all comes with fresh air and outstanding mountain views. Come to Sky Valley and make some special magical memories!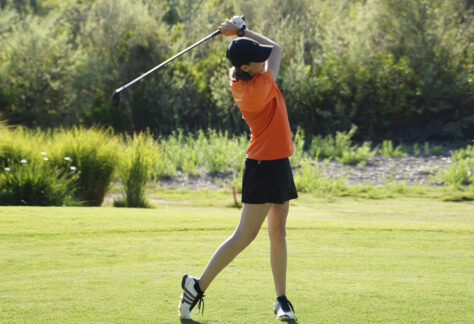 Fun Games for Family And Friends
Are you someone who loves playing pickleball or golf? If you love spending quality time with your parents, siblings and grandparents, then these games are for you. There is a pickleball court and a championship golf club in Sky Valley for your joy!
4 Seasons Putt-N-Play
Drive RC Trucks, race with family and friends, indulge yourself in virtual reality games, have a go at some mini golf. Select something you love to do or try all kinds of activities here.
Foxfire Museum & Heritage Center
Hike through history at Appalachian Village made up of over 20 historic log structures, each home to various artifacts representative of life in the mountains. Discover all that the spacious outdoor museum offers. Put on your walking shoes and come for a visit!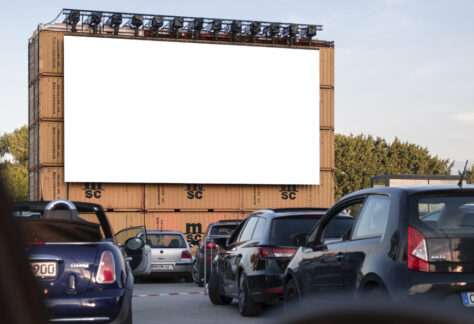 Tiger Drive-In
Experience the movies from your car like the "old days" but with the benefits of all modern amenities! With modern and high-quality digital projection, grass terraces, FM broadcasts, outdoor speakers, Pandora pre-show music, Wi-Fi and the delicious TDI Grill!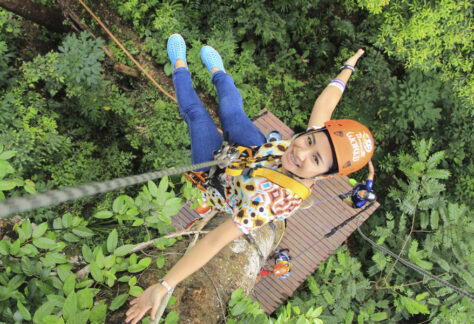 Highlands Ziplines at Highlands Aerial Park
This canopy tour will whisk you through 95-acres of stunning North Carolina scenery. You'll get a glimpse of epic views in the state while riding the best ziplines in the country!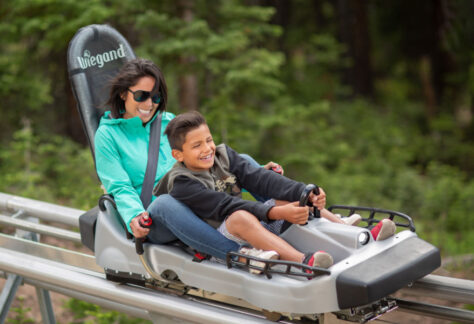 Extreme Tubing Slide at Highlands Outpost
Got the need for speed? Grab your inner tube and ride the magic carpet lift to the top. If you have never been tubing, it is a must-do activity. The tradition began in the Alps, and Highlands Outpost rendition is an experience all its own. Come enjoy this wild and crazy ride for yourself.
Mud Creek Falls
Visiting a waterfall is one of the most unique experiences ever. The view of foamy water falling over the rocks and into a pool leaving you in a mist of freshness is something that can only be described when you witness a waterfall for the first time. Fortunately for you, Mud Creek Falls is located right here, in Sky Valley and even better - no hiking is required to reach the falls!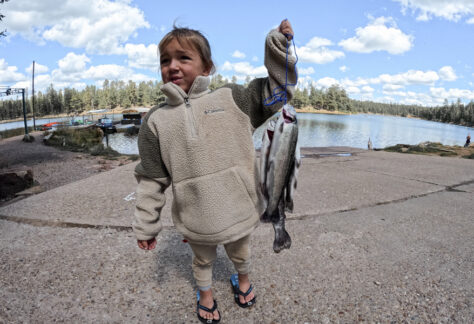 Andy's Trout Farm
There are many adventures to be discovered for the whole family: hiking on Macafee Mountain, gem mining, jumping in the cold mountain stream at Andy's swimming hole, and, of course, unforgettable fishing!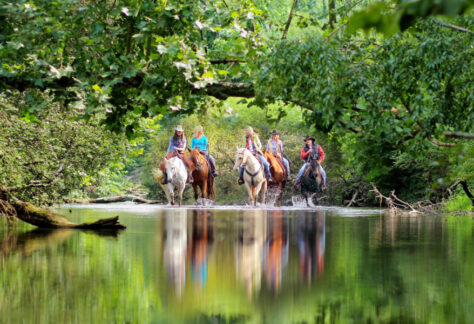 Dillard House Stables
Experienced guides will take you, your family or group along well-maintained trails, offering you breathtaking views, lush forests and the most amazing opportunity to splash down a cool mountain stream aboard your very own well-trained equine partner!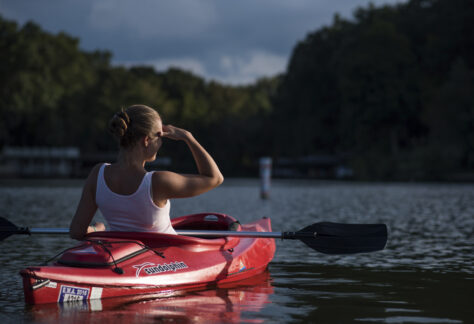 Primitive Outback Kayaking and Gem Mining
Come enjoy a leisurely, new, and unique adventure! See Nature at its best! Join kayaking trips, Gem mining "Rain or Shine" and visit Fainting Goats and Baby Bunnies along the beautiful little Tennessee river!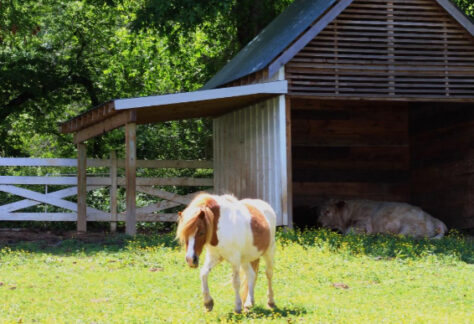 Julep Farms
If you love animals, fresh air and amazing food - you will definitely like Julep Farms. Here you will enjoy natural beauty, feeding ponies and ducks, a unique shopping experience and dining at an elegant restaurant.
Goats on the Roof
We found a nice place to stop for you, especially if you have kids! Children will enjoy feeding the adorable goats and watching them on the roof bridges or visiting the playground. You can also try delicious ice cream or buy cute souvenirs here.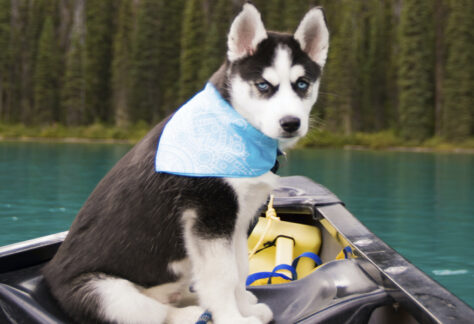 Bear Gap Outfitters Rentals
If you are planning a beautiful trip to the mountains and lake, you can find a variety of rentals here which include Pontoons, Jet Skis and paddle boards with ease! Just imagine a serene and sunny day, on a peaceful lake surrounded by a canopy of trees and, of course, your family together. You will certainly be back!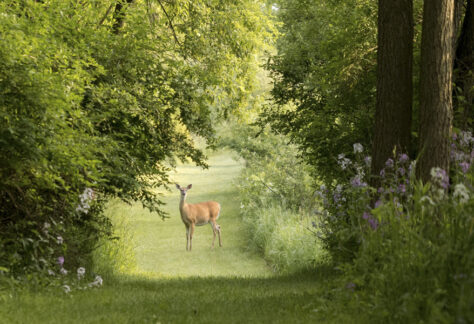 The Great Smoky Mountains National Park
Almost 50,000 enthusiastic reviews from Google maps, the most popular national park this summer. It is located in Cherokee and is known as the gem of Appalachia. This is a great place to go with family and friends. Absolutely breathtaking, great weather, close to things if you want to go into town. Trails are easy, medium, and hard. Anyone can find one suited for them!
Lake Glenville
Lake Glenville is not only Jackson County's largest lake, but it's also one of the highest lakes east of the Rockies. Explore over 26 miles of shoreline, seven islands, and three hidden waterfalls in this mountain oasis!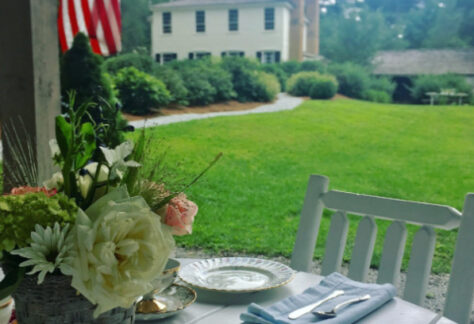 Zachary-Tolbert House
Be sure to visit this amazing place, plunge into the atmosphere of the past and just enjoy the beauty of the Zachary-Tolbert House that has remained virtually unaltered for over 150 years. This historical estate tells the story of the early settlers to the Cashiers Valley, so here you can easily feel like the heroine of a mystery novel.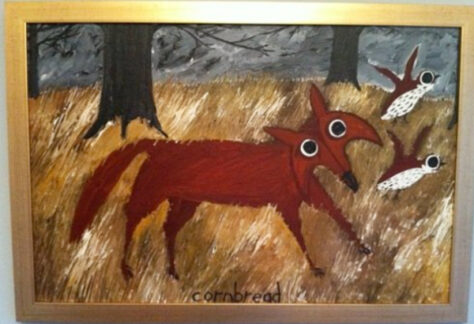 Main Street Gallery, Clayton
The gallery specializes in contemporary folk art, also known as self-taught or outsider art. Come and estimate Southern folk pottery, fine art, and hand-crafted furniture. Get inspired and create a piece of your own art or visit a gift section where you can buy handmade jewelry, unusual accessories, and other unique items.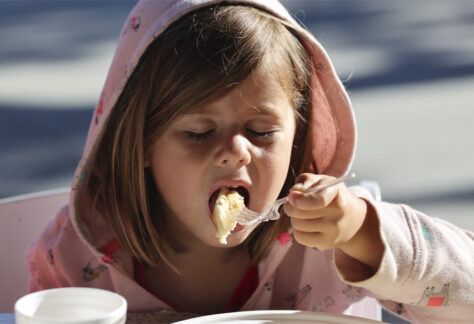 Have a meal at a restaurant
Discover nearby locations from BBQ to gourmet dinner: The Turn Café, Valley Café, Tomlin BBQ, Rabun Manor, La Cabana Mexican, Julep Farms, Dillard House family style restaurant, Cupboard Café, Blue Hound BBQ, Bella's Junction Café, Annette's Café.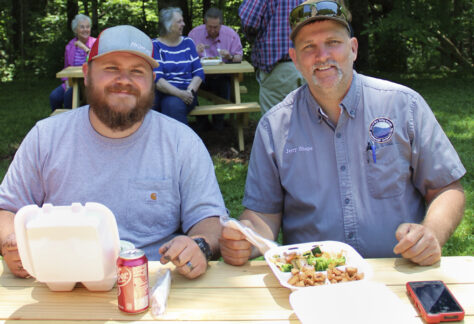 Food Truck Friday
Take advantage of the opportunity to try a great lunch at Sky Valley City Hall every Friday 11 am – 2 pm! We have a different Food Truck every week. Follow us on Instagram and Facebook for more details.
R.M. Rose Company
If your children are old enough… Discover lots of unique flavors great for drinks, baking & blending at R.M. Rose Company. This building is steeped in history, super quaint, has great souvenirs, mixes, shrubs and then the whiskey!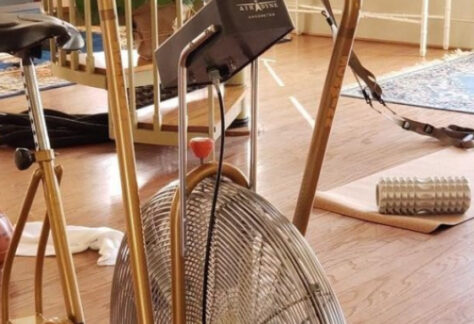 Sphinx Movement in Clayton
If you are constantly looking for the latest life hack to "fix" yourself, to strengthen your will to create healthy habits, this place is for you. Sphinx Movement offers FUNctional training, modern yoga and holistic wellness for all ages.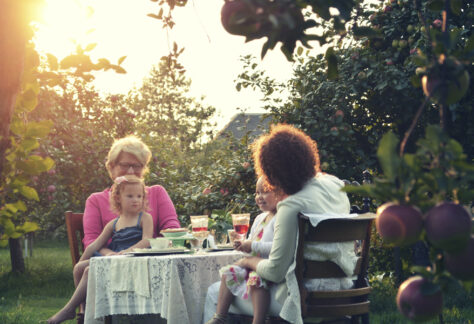 Family BBQ
Cooking as a family is an opportunity to teach your children how to combine food and how to prepare healthy meals. We offer you breathtaking landscapes, cozy locations, and a warm atmosphere while spending time with family in Sky Valley.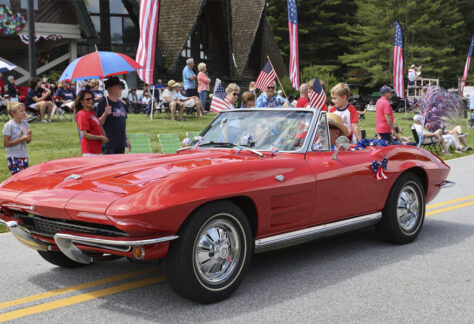 Independence Day Celebration on 3rd of July in Sky Valley
You will have a good time, because the annual Rubber Duck Race, Parade, Cookout, Live music, fireworks and BBQ Dinner are waiting for you! So, plan your perfect patriotic playlist and pick out the best Instagram caption for all of your BBQ pictures and make some happy family memories!