Driving through northeast Georgia one crisp spring day in spring of 2018, Atlanta-natives Rick & Lauren Weaver stumbled across a pasture for sale and a dream was born. Nestled on 22 acres in a quaint valley in Dillard now sits that dream –  Julep Farms, a modern farm resort where charming southern meets contemporary farm.
The Social House, Julep Farm's central hub, houses a retail shop (The Market), in addition to a coffee bar and spacious event rooms with lofty ceilings and 2-story fireplaces.
Julep Kitchen, featuring new American cuisine with a decidedly southern twist focuses on seasonal cooking with high-quality ingredients. Complete with a soaring dining room capped with hand-hewn reclaimed wood beams, an outdoor patio, four 32-foot stone fireplaces, and floor-to-ceiling windows that showcase the natural beauty of the valley in which it's nestled, Julep Kitchen offers fresh, contemporary food with beautiful presentation and an ambiance unmatched in Rabun County.
Additionally, Julep Farms offers lodging in their brand new modern cottages. Guests will be sure to enjoy the quiet rolling hills and natural beauty around them as well as the gardens and farm life which are there for all to enjoy. Strolling the dirt roads and pathways of the farm one can stop by the chicken coop for fresh eggs, say hello to the babydoll sheep or feed some carrots to the (very fat) mini horses. In the spring, the 2-acre flower fields begin to bloom and are open for weekend pick-your-own events. Summer brings an extraordinary display of fireflies flickering over The Meadow and wide-open skies full of stars.
For details about each cottage and events go to Julep.Farm.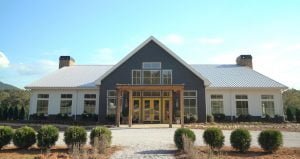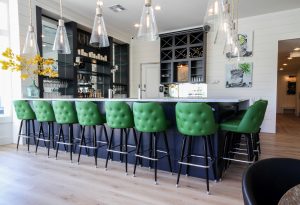 Business Information
Current hours:
The Julep Kitchen, Market and Coffee Shop are all open and ready to serve you safely!
Tuesday-Thursday: 9am-8:30pm
Friday-Saturday: 9am-9pm
Sunday: 9am-3pm
(706) 960-9600
500 Hwy 246
Dillard, Ga  30537