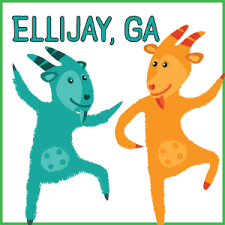 Dancing Goats Folk Fest
Get ready!
The Dancing Goats Folkfest presents the annual, one-of-a-kind, goat beauty pageant October 28th and 29th.
This year it's all about helping the less fortunate in Gilmer County.
GOATS FOR GILMER
Charity Goat Beauty Pageant
October 28-29, 2023
Ellijay Georgia
All proceeds from the Dancing Goats Folkfest, Charity Goat Beauty Pageant to benefit:
Friends Of Gilmer Animal Shelter & The Gilmer Community Food Pantry.